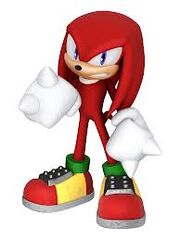 Knuckles is a hedgehog who gaurds the Master Chaos Emerald. Knuckles was once sonic's enemy and now is sonic's very good friend.
Knuckles is known for his incredible digging power, He can glide and climb up walls, He also is known for his white spiked knuckle gloves and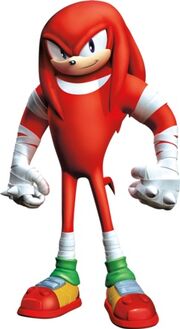 his metal plated shoes.  He first appered in Sonic The HedgeHog 3. His latest apperance is in Sonic Boom 2014.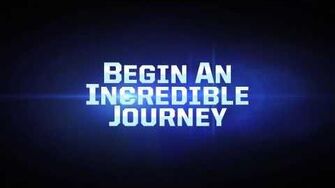 Ad blocker interference detected!
Wikia is a free-to-use site that makes money from advertising. We have a modified experience for viewers using ad blockers

Wikia is not accessible if you've made further modifications. Remove the custom ad blocker rule(s) and the page will load as expected.