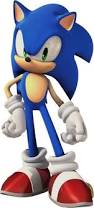 Sonic is a hedgehog with the need speed.
He is known for his speed which is faster then the speed of sound. He is a blue hedgehog with friction burn proof anti-gravity sneakers, He also wears white gloves.
His first apperance was in sonic the hedgehog in 1991.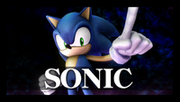 Sonic's latest apperance is in sonic boom 2014.